Hello

I often find myself copying the ticket number to paste in various different places, and thought that it might be nice to add some small functionality to copy the ticket number with one click.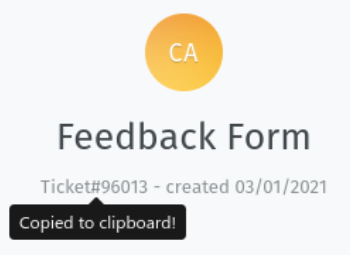 Basically, clicking the Ticket# would copy it into your clipboard and give some small visual feedback similar as above.
This could for example also make merging tickets inside of Zammad simpler by switching between tabs or linking them without having to read the recently viewed tickets again.
If deemed useful I'd be interested in trying to implement this functionality and provide a pull request.