Used Zammad version: 3.1.x
Used Zammad installation source: package
Operating system: CentOS 7
Browser + version: MF68esr
Expected behavior:
A condition should be fulfilled if one of several words is contained.
Actual behavior:
I can't find a way to search multiple words in a text. I tried using comma, semicolon and space as separators, but then a single search term is no longer found.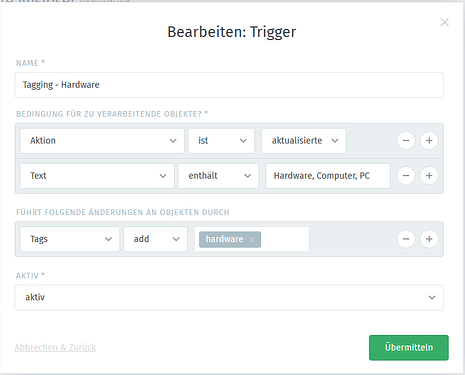 What is the procedure here, since you can't use the text field a second time?
Greetings, Daniel.