Hi,
I am very exited about the knowledge base funktionality.
Thank you very much for this.
So I just updated to V3.
Unfortunately I can not activate the Knowledge Base: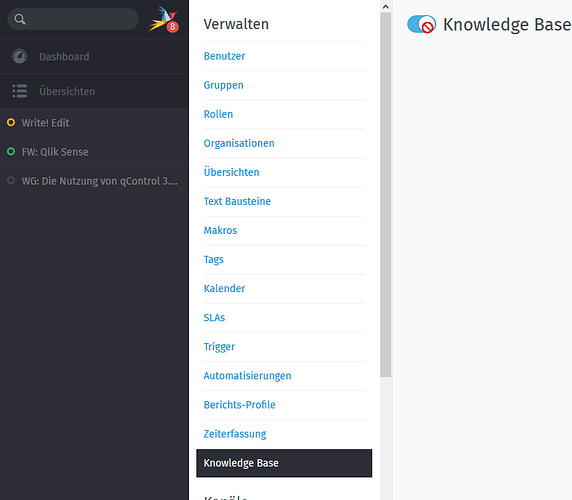 I click the Button and it turns blue.
When I switch to another Menu and get back to the knowlegde base, it is deactivated again.
Is there anything I could search for in the logs.
Where can I find the logs?