Hello,
I am trying to assign organisations by using the department attritbute from our ldap.
There are departments that want to see each others tickets in case a coworker already reported, for example, a broken printer. We are an internal IT department so all our customer groups are internal (same domain in email), so the domain based organisation assignment won't work for us.
Adding the Zammad Attribute "Organisation" to the LDAP assignment dropdown would be lovely.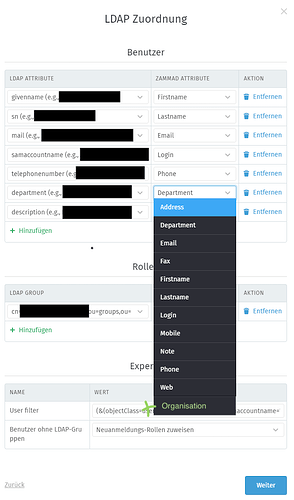 PS: Sorry for all the feature request spam.