Used Zammad version: 3.1.x
Used Zammad installation source: package
Operating system: CentOS 7
Browser + version: MF 68esr
Expected behavior:
A http link should refer to what is written in it.
Actual behavior:
The link looks like -> [ http://DRE-TS-01.company.com/#ticket/zoom/58] -> (#%7Bconfig.http_type%7D://#%7Bconfig.fqd)
The following link is generated in our signature: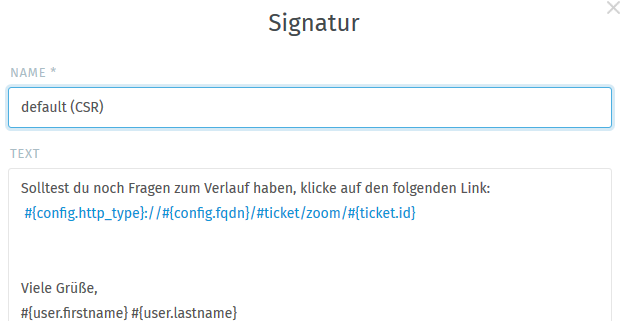 This creates the following text:


So far so good… This has worked wonderfully until recently… But now this link links here:


Whats going wrong here? Hope for help.
Thank you, Daniel.