Used Zammad version: 3.1.x
Used Zammad installation source: apt-repo
Operating system: ubuntu 18.04 LTS
Browser + version: Chrome + 78.0.3904.108
My problem is, that I would like to change the displayed order of my custom ticket objects.
Right now it seems, that they are automatically sorted in alphabetical order.
Is there any way I can sort them manually?
I made some random objects to figure out how they are ordered and it seems,
that the algorithm sortes them digit by digit.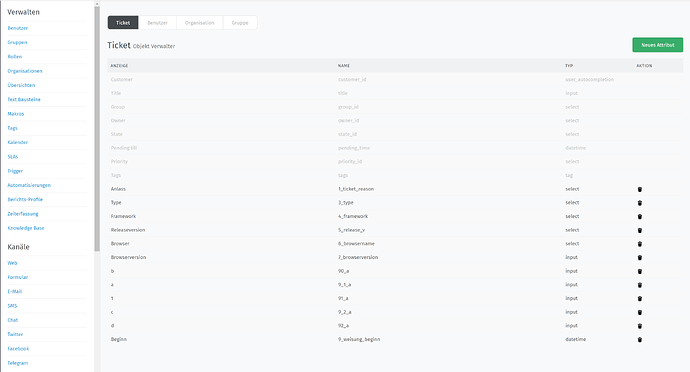 Best regards,
Luca