Infos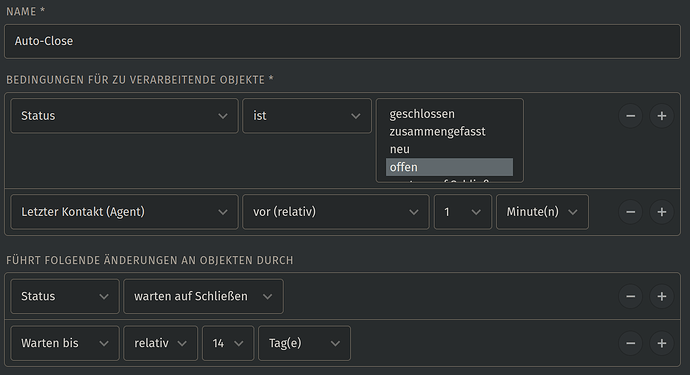 Used Zammad version: 5.3.1
Used Zammad installation type: Debian Package
Operating system: Debian
Browser + version: Firefox
Expected behavior:
My concept idea is the same as in Waiting for client state - except I realized there is no need for an extra state.
When an agent responds, the ticket should enter pending close, when a customer responds it should open again.
Actual behavior:
You can see the automation config above, since there is no action "email sent" (would love to have that!) I used last agent contact as filter.
But even when I update a task just updating the task state to open, the trigger updates it to pending close, despite the last agent contact being hours ago.
Steps to reproduce the behavior:
Update a ticket with no customer contact for at least a few minutes.