Infos:
Used Zammad version: 3.6
Used Zammad installation source: package
Operating system: Ubuntu 18.04
Browser + version: Chrome 86
Expected behavior:
User enters their credentials and signs in.
Actual behavior:
User enters their credentials and receives an error: "Couldn't find User with 'id'=[Some User ID that doesn't exist]"
Steps to reproduce the behavior:
Affected user attempts to login. Has been reproduced on several devices on different networks.
Here's a screenshot from one of the affected users: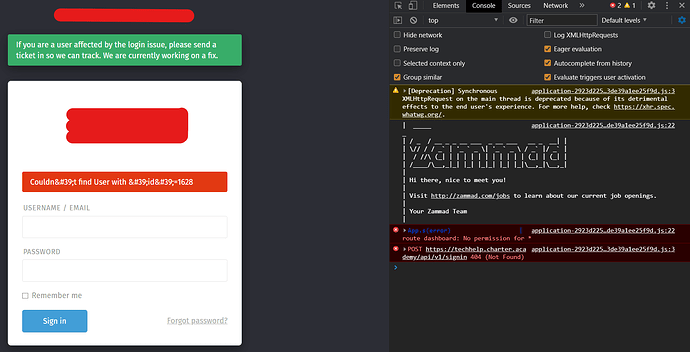 We know of at least 3 users affected by the issue. In each case, the user ID the error reports doesn't exist in the database. I supposed we could delete the account and create them a new one, but we don't know how many users are actually impacted, and we'd lose the history associated with the old user (not really a deal breaker, but still not ideal).