Used Zammad version: 3.1.x
Used Zammad installation source: package
Operating system: CentOS 7
Browser + version: MF 68esr
Expected behavior:
Silence
Actual behavior:
Zammad replaces for inexplicable reasons two users over and over again, several times a day. The users are connected via LDAP and do not bring any errors. Start day is probably the 04.10.19 and only for this user… Can anyone tell me why?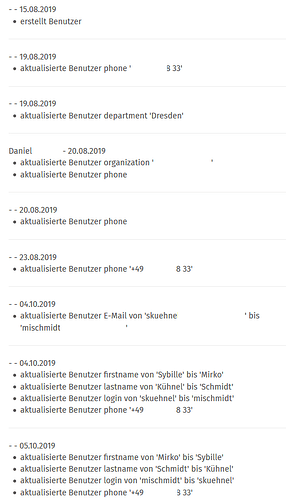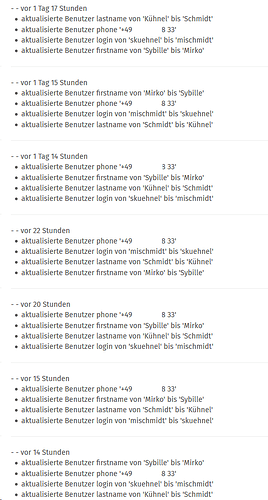 Thanks a lot!
Daniel.