Used Zammad version: 4.0
Used Zammad installation type: package
Operating system: Linux Ubuntu 18.04.5 LTS
Browser + version: Newest Google Chrome
### Expected behavior:
After Renaming a User in Active Directory the next LDAP-Sync from Zammad renames the user in its database.
### Actual behavior:
After renaming a User in Active Directory the next LDAP-Sync disables the old user, creates a new one. From now on every LDAP-Sync changes the user name of the new user with a random 3 digit number behind. To work around this i need to delete the new user, reactive the old user, and delete the old user too.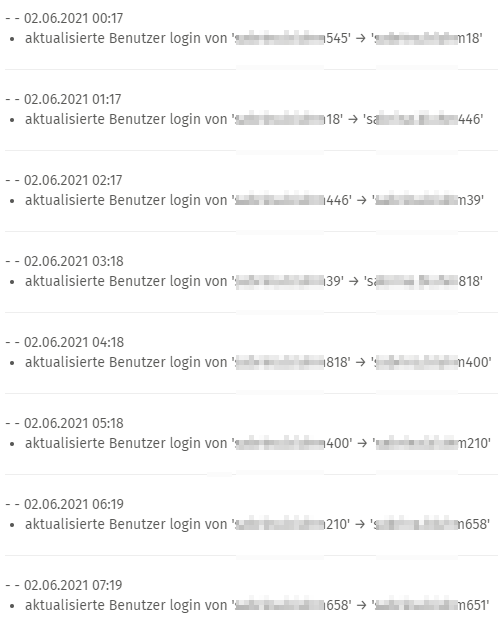 every ldap-sync changes the number in the username
### Steps to reproduce the behavior:
Search for an Active-Directory-User which is already synced to Zammad (via LDAP-Sync).
Rename it in the Active Directory(all name-attributes including the username!)
Rename its exchange mail-adress (if thats important - i don't know)
Run the ldap-sync some times.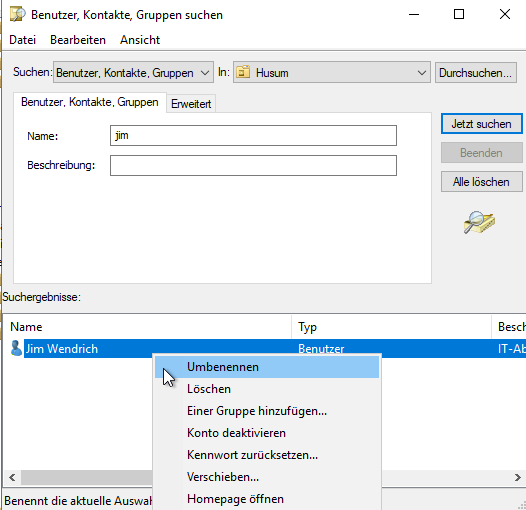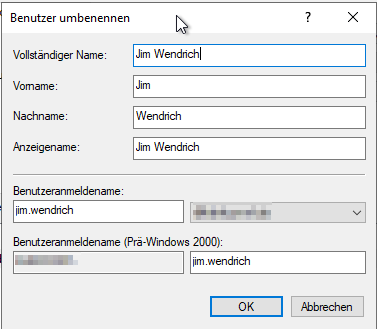 (Is this the right Platform for getting help or should I use github for that? I couldn't find any similar problems with Zammad)