I have carried out a clean install of Zammad on CentOS 7. The language defaults to Czech, I can translate with Chrome and set my lang preference under #settings/branding to English but it does not change.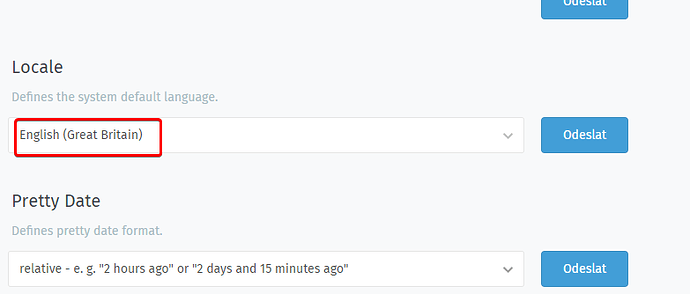 I am led to believe this could be a locale setting in Rails but I'm not sure how to resolve this.
If I run the zammad run rails r 'p Locale.count' command it returns 38.
If I run system locale command it returns LANG=en_GB.UTF-8
Does anyone have any advice?