Used Zammad version: 5.2.1-7
Used Zammad installation type: (source, package, docker-compose, …) docker-compose
Operating system: Ubuntu 18.04.6 TLS
Browser + version: Google Chrome Version 104.0.5112.102; Mozilla Firefox 104.0 (64-Bit
Expected behavior:
Upload Attachments up to 50MB.
Actual behavior:
Attachments away 80KB can't upload on an article or an e-mail.
Maximum Email Size is set to 50 MB. When i want to send a Email it says "Saving Failed"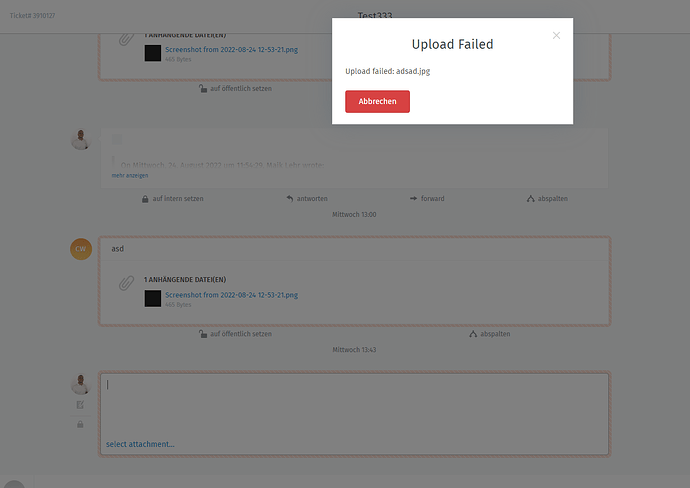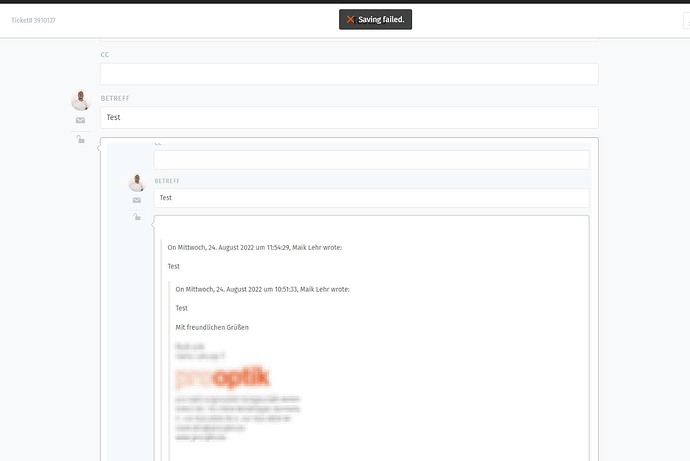 Steps to reproduce the behavior:
i can't say how to reproduce of it because i don't know why this behavior exist. In an second Zammad System (same to this) it doesn't have thise behavior.