Hi there,
is it possible to upgrade elasticsearch to the most recent stable version 6.2.x ?
I want to use ELK-Stack on the same machine, and this would be much easier using 6.2 than 5.6.
In official zammad doc, you write: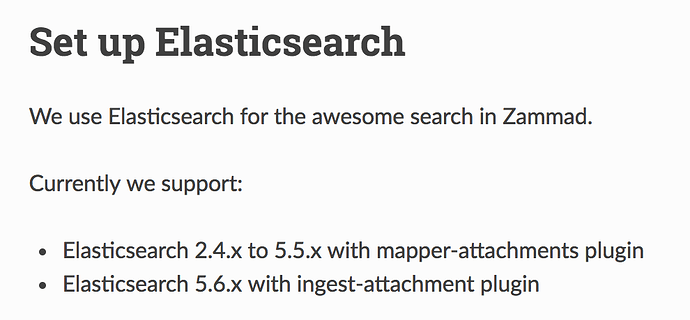 Since I'm already using ingest-attachment plugin (with 5.6 at the moment) and I suppose ES 6.2 should be backwards compatible to 5.6, I hope it might be possible to update ES ??
Verschneite Grüße,
Christoph