Infos:
Used Zammad version: 5
Used Zammad installation type: Package
Operating system: Ubuntu 18.04
Browser + version: Chrome Version 97.0.4692.99
Expected behavior:
Set up Twitter app in Zammad. all working ok.
Discovered I had used wrong Twitter account,
Delete app in dev portal on wrong twitter account.
re create app in correct twitter account dev portal.
Disconnect twitter app in zammad
Re Connect twitter app in zammad with new details
Actual behavior:
problems start at Step 5 above,
I am unable to disconnect app completely , only options after deleting the settings are to "Configure APP" and "Add account".
If click on Configure App, the original settings are still there, If I then change them to the correct ones, apply the changes and click on "add account" Twitter asks me to authorise the APP, I click on authorise, then I get the error 500 page.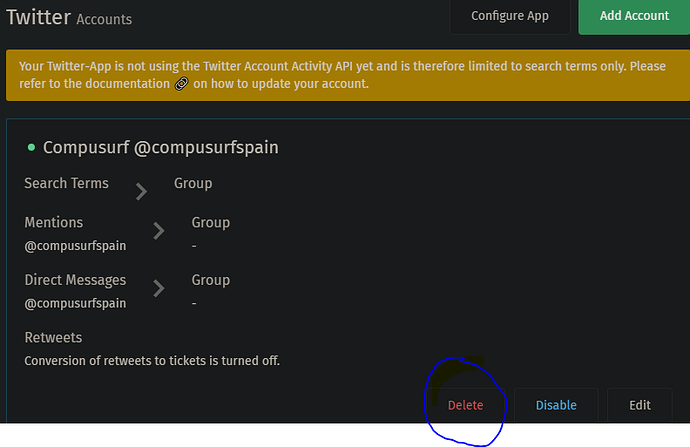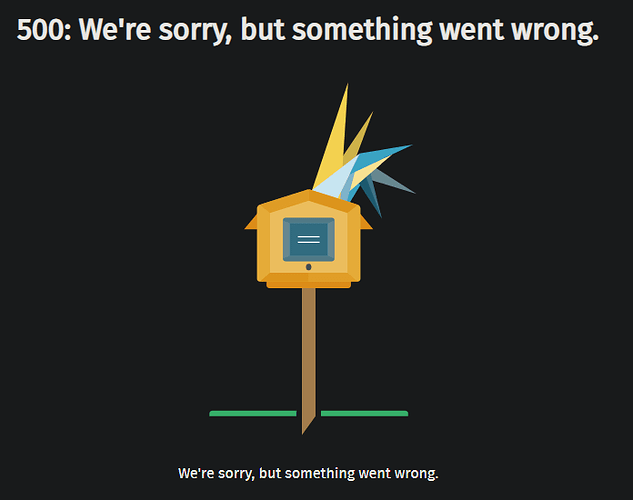 Steps to reproduce the behavior:
1.Set up the Zammad twitter app to be all working correctly.
2.Try to reconfigure Zammad to use a different twitter app from another twitter account