Infos:
Used Zammad version: 3.1
Used Zammad installation source: source ubuntu 16.04
Operating system: windows
Browser + version: edge
Expected behavior:
Reminder should be sent to the owner of a ticket when defined "send reminder" time has been reached.

Tried with a trigger that checks for tickets with a "send reminder" state, that is in the queue till either a minute ago or with a minute to go however have not been successful. Trigger is not activated, however this probably caused by the conditionals I added.
Also tried trigger at a change. The trigger at a change gave notifications at every change, which can be expected, however not at the reaching of the reminder time.
Actual behavior:
The state of the ticket "changes", black to orange, but no reminder of the time being reached is send
Steps to reproduce the behavior:
Create a ticket with a pending reminder time
Allow this to be exceeded, no reminder is being sent, trigger is not being activated.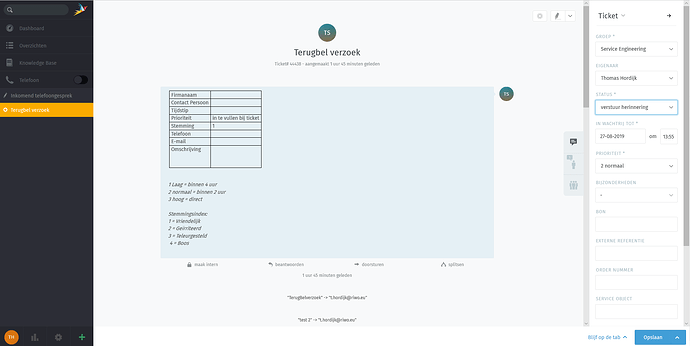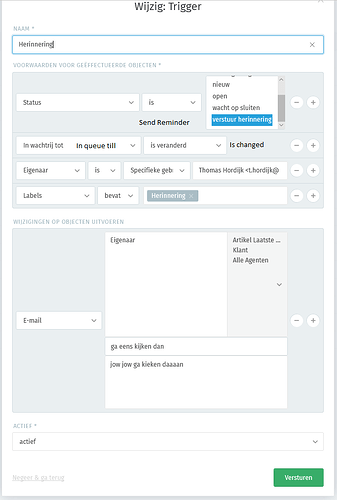 Should the send reminder send reminders without a trigger?
If not, is it possible to have trigger that triggers when the send reminder time has been reached?
I saw one earlier post on the forum that describes using the scheduler to perform this task but we would prefer having this done per ticket when the time is exceeded.