Used Zammad version: 3.1.x
Used Zammad installation source: package
Operating system: CentOS 7
Browser + version: MF68esr
Expected behavior:
On webbrowser the customer can close his ticket manually and a notice comes up with "Closed by customer".
Actual behavior:
I cant find the right settings to configure this trigger. If the customer make a notice and change the state to close it is working with this settings: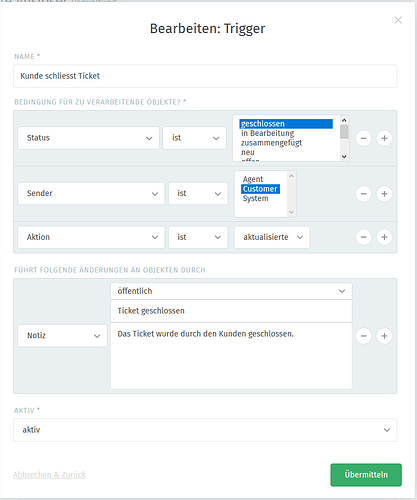 But if the customer change only the state without pulling a notice, its not working… Not even with this settings: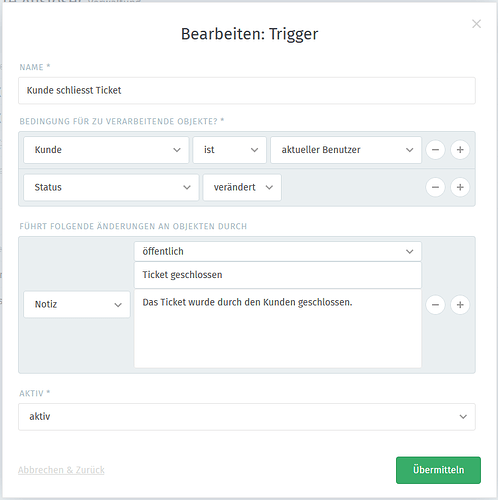 I am able to pick up the updater of a status? Here Daniel Test:


Yours, Daniel.