Hi all,
our agents normaly use the overview "My assigned Tickets".
everything works great.
= default overview, changes: State: only new,open,pending close,pending reminder
now i added a overview "my closed tickets last month"
definition:
AVAILABLE FOR ROLE: agents
AVAILABLE FOR USER: (2 named agents)
shared organisations: no
USERS WHICH ARE REPLACEMENTS FOR: no
State is closed
updated by is current user
closing time within last (relative) 1 Month
An Agent worked with the "My assigned Tickets" overview and closed one ticket.
In this example it was Ticket# 71809. this ticket was not longer shown in this overview
(great, as expected)
In the new overview "my closed tickets last month"
I can see some Tickets, assigned to me, with ticket State open (also Ticket# 71809)
this is the current status of the Ticket 71809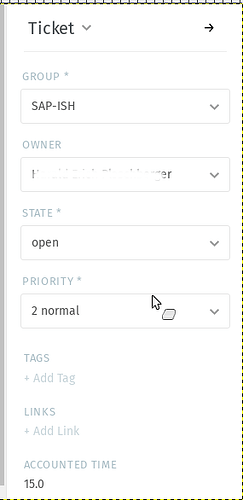 The Ticket History shows a state chenge from new to open and open to closed at the same time.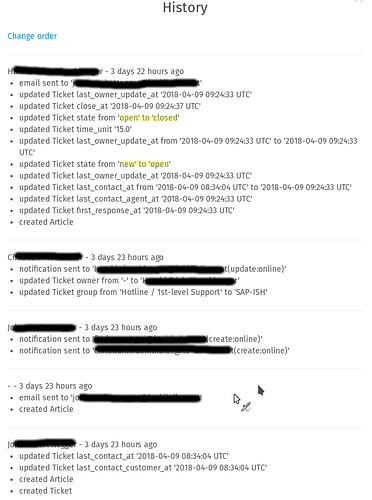 If the Ticket is open (expected by Ticket View and orange circle), why is this ticket not shown in my assigned Tickets ?
If this Ticket is closed (expected by the overview of my closed tickets) why is the circle not green and why is the state in the ticketview open ?
is there anybody who can explain it to me?
current version:2.4.0-1523536340.3cf1217b.stretch