Infos:
Used Zammad version: 3.0.x
Used Zammad installation source: docker-compose
Operating system: Debian 9
Browser + version: Chrome 75
Expected behavior:
The ticket zoom sidebar should show the correct information, e.g. the current ticket owner.
Actual behavior:
The ticket zoom sometimes shows outdated information, e.g. a past ticket owner. This past owner had transferred ownership of the ticket to another agent, but Zammad still shows the old owner instead of the new one. Even reloading the page with F5 or Ctrl+F5 doesn't resolve this.
Note the old owner "E…" in this ticket: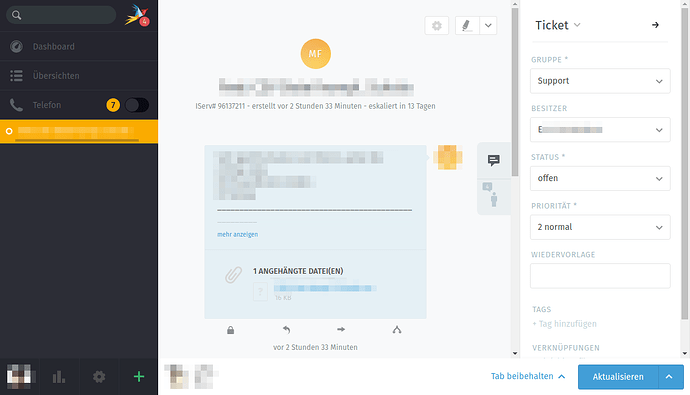 The ticket history shows that E actually transferred the ticket to M: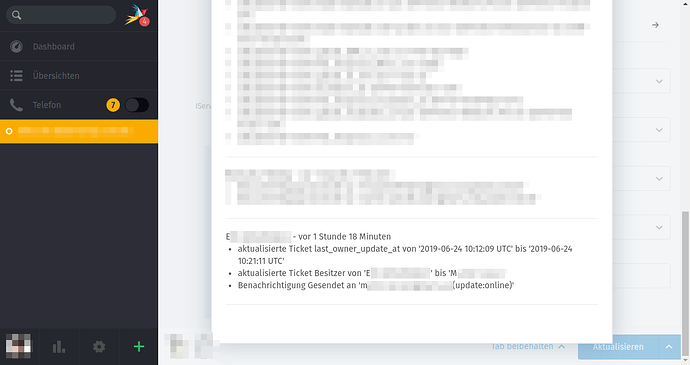 Steps to reproduce the behavior:
Unknown. The issue occurs only very sporadically; I think it's been reported to me only twice in the last few months.
Background info
As far as I can tell from the API request, the backend is still reporting the old owner to the frontend:
https://zammad.ourcompany.tld/api/v1/tickets/13755?all=true&_=1561376789668

assets -> Ticket -> 13755 -> owner_id is 24, and according to User.find(24), that's E.
But when I query the ticket in the rails console, I'll get the correct owner ID of M:
irb(main):018:0> Ticket.find(13755).owner_id
=> 85

Is it possible that the running Rails instance has somehow cached the old model of that ticket, and maybe missed some kind of notification that the data has changed?
Manually changing the owner in the frontend to some other agent and then back to M resolved it.