Hi all,
i am currently viewing all the open tickets on a bigger television combined with a raspberry pi.
Is there any option to hide the navigation bar?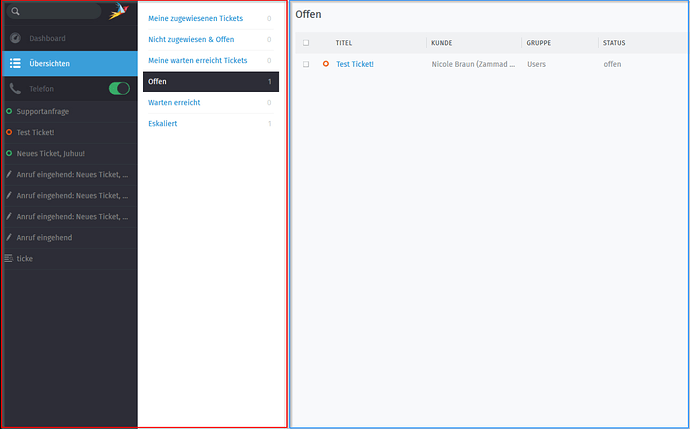 I would like to hide everything in the Red area and just show the blue area stretched over the whole width of the television.
Perfect would be something like a command for the link to the overview:
For example:
/#ticket/view/#hidenav/all_open
Couldnt find any solution for this yet.
Everything else is working perfectly.
Thanks in advance!