Hi all,
The custom object are very useful and could help us a lot customizing the ticket system. But there is one object type, I don't understand how it is supposed to work.
It is the object from type text > URL. To create one, go to System > object manager > create. Choose format=text and type=URL.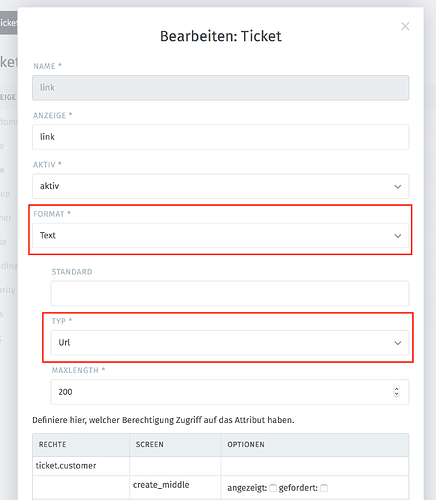 Once the object has been created, it displays a textfield in the ticket sidebar. But no matter what I enter and no matter what type of user rights I choose, the field will always be a text field. It never turns into a clickable URL.
So, how do I create an object that lets me enter a URL and once entered chances this into a clickable URL?
Thanks for your ideas and help.
Gijs