Infos:
Used Zammad version: 5.2.x
Used Zammad installation type: Source
Operating system: Ubuntu 20.04.1 LTS
Browser + version: Firefox 104.0.1, Chrome 104.0.5112.102
Expected behavior:
As a customer with secondary organizations and shared organization enabled, i expect to be able to edit ticket fields on tickets created by another user.
Actual behavior:
If a user with customer role tries to edit a ticket belonging to the secondary organization and is created by another user the status field is greyed out.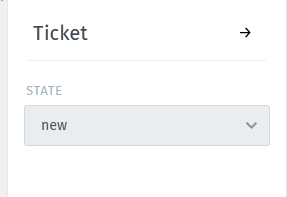 Steps to reproduce the behavior:
Make sure the user have customer role and have access to a secondary organization with shared organization enabled.
Create a ticket with another user
Try to change status on the ticket with the user from step 1.