Infos:
Used Zammad version: 2.2.x
Used Zammad installation source: Deb
Operating system: Ubuntu 16.04.
Browser + version: Chrome 63.0.3239.132
Expected behavior:
Customer gets "Thanks for your inquiry" email in german
Actual behavior:
Email (Thanks for your inquiry) has been send in English. Language in profil was set to German, when saved again there will be no Initial email send to customers.
It looks like all .erb files are available: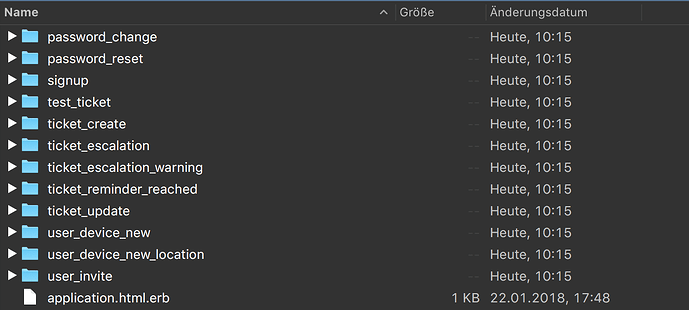 Or is the Initiale template stored somewhere else?