Infos:
Used Zammad version: 4.1
Used Zammad installation type: (source, package, docker-compose, …) Package
Operating system: Ubuntu 20
Browser + version: All
Expected behavior:
Our system, although far from being heavily utilized, is extremely slow. When we started on a fresh install performance was fantastic, and a ticket would load immediately.
Now any ticket would take 3 to 10 sec to load, and even logging in takes time after login / pwd are entered.
Even when connecting for an SSH session the prompt would take 10 to 15 second.
The system is obviously overload, but why is the question… we suspect Elasticsearch…
We are running a VM with 16Gb of RAM and 16 Core, on a iSCSI drive over a 10gb/s dedicated link. Our system has 5 to 10 simultaneous users (agents+customers).
See how bad it is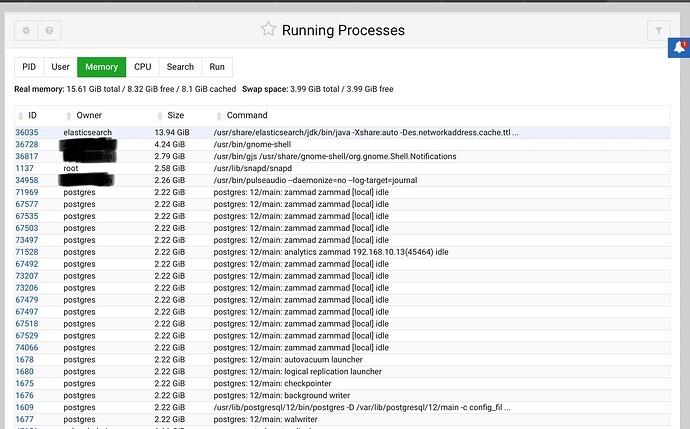 Actual behavior:
Steps to reproduce the behavior:
We tried to install a fresh OS and restored a Zammad backup, and end-up in the same state.