Used Zammad version: 2.8.x
Used Zammad installation source: (source, package, …) package
Operating system: Debian 9
Browser + version: Firefox
Hello,
We are having an issue with Zammads memory usage. We noticed it after setting WEB_CONCURRENCY to 4 and increasing max-connections in postgress.
Our hardware is 1 CPU 4 cores.
12 GB RAM
~50 Agents
~30 Groups with 2 Overviews each
~1000 tickets
~15 agents working on peak time
Storage mechanism is set to Filesystem in Zammad->Admin->System->Storage
It looks like a memory leak on first glance as after reboot the system starts at around 50-60 % memory used and then creeps up to >90% memory usage within 3 days. After the max memory limit is reached it starts using more of cached memory which gets thinner and thinner until swap comes in.
The following graph shows this behaviour: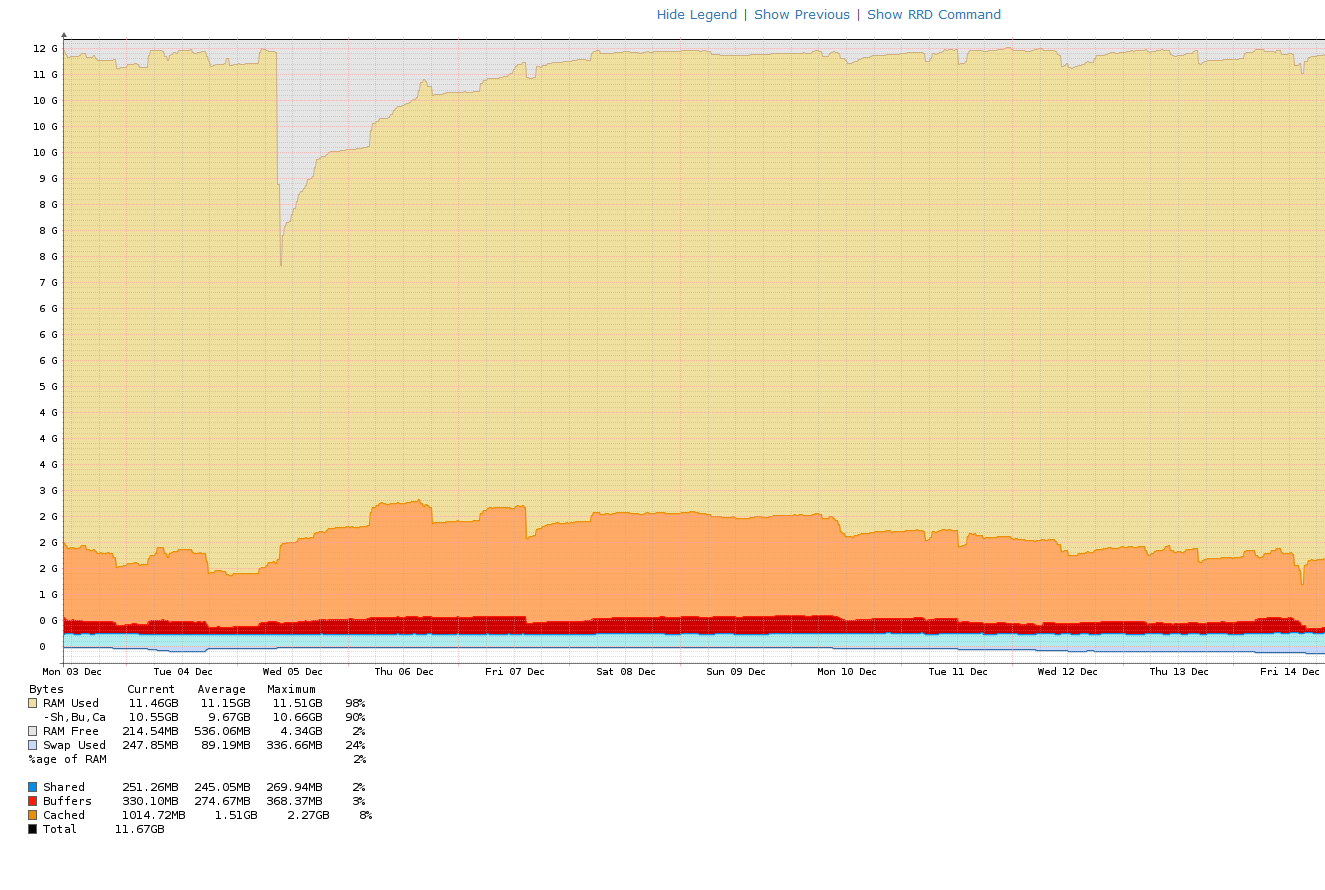 On December 5th we rebooted the system and the memory usage was rising constantly for over a week until swap started to be used.
This is of course unwanted behaviour and it would be great to get some insight here what is happening.
Is this some setup/config issue? Should we allocate more memory?
On the other hand what speaks against a setup issue is that it takes 3 days to reach nearly 100% memory usage. If the hardware was not scaled well I would expect it to reach the maximum memory much faster.
Or is this some garbage collector working to slow?
Any hints are appreciated.
Best regards,
Nino