Infos:
Used Zammad version: 2.8.x
Used Zammad installation source: (source, package, …) APT
Operating system: Ubuntu 18.04
Browser + version: Chrome 71.0.3578.98
Expected behavior:
User (from LDAP) get mapped to Organisation somehow automagical
Actual behavior:
No users are mapped to the organisation i created.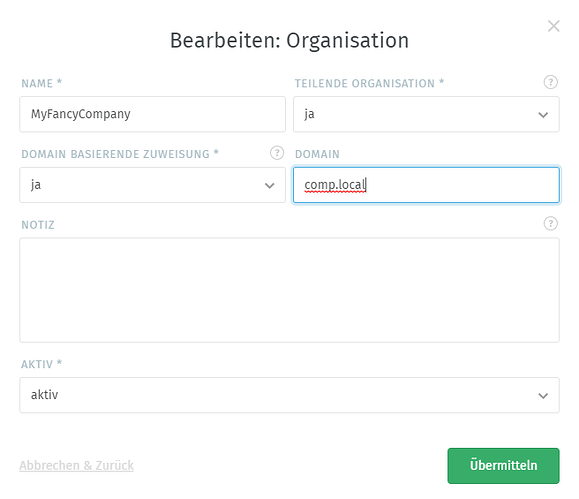 This is my Organisation setting, am i missing something, or doing it wrong? What do i need to enter into Domain field?