Infos:
Used Zammad version: 2.7.X
Used Zammad installation source: CentOS 7 RPM
Operating system: Centos 7.5
Browser + version: Chrome latest
Actual behavior:
I have a trigger that sends email updates to the customer on public notes. This trigger is also activated in case someone sends an external email instead of a note. In this case the custer receives a status email but someone else was informed via mail channel.
My current trigger: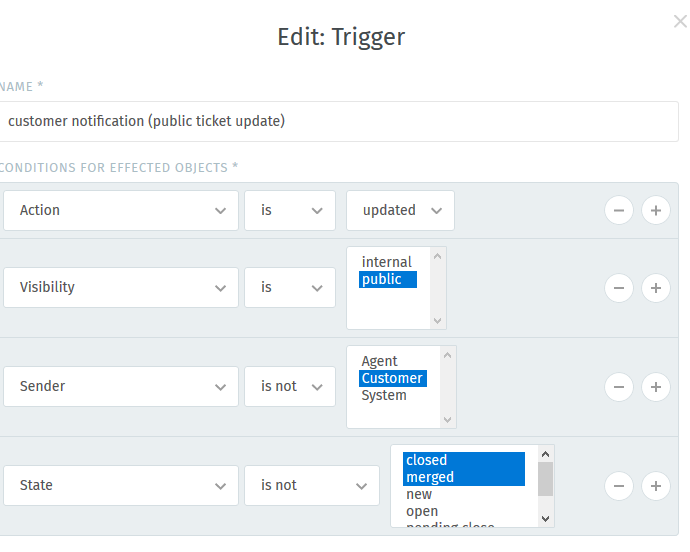 Expected behavior:
I'd like to not send customer status mails in case channel is email and someone else is informed/involeved in the ticket.
Is it possible to set a trigger condition based on channels? Like "channel" "is not" "email"?
Thanks for your suggestions.
Best Sebastian