Infos:
Used Zammad version: 4.1.x
Used Zammad installation type: package
Operating system: Debian GNU/Linux 10
Browser + version: Mozilla Firefox 92.0
Expected behavior:
SLAs should escalate tickets: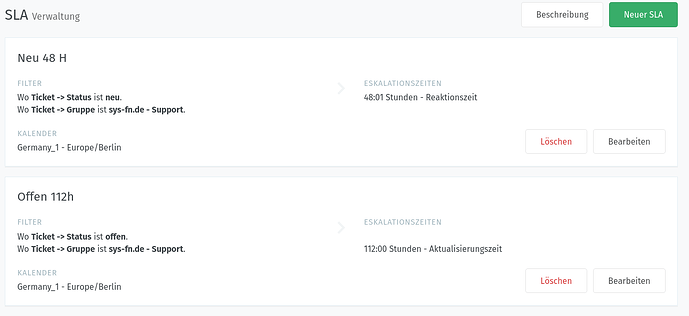 Actual behavior:
random tickets are escalating
some old already escalated tickets are working with SLA
Steps to reproduce the behavior:
always happens to my system
I already configurated SLAs in the past. They already was working pretty good. But at some point (recognized it late) they stopped working with that behaivor.
I also cant disable SLAs for old tickets. Cant enable SLAs for new tickets. Tried different configs in SLA.