Used Zammad version: 4.0
Used Zammad installation type: (ource DEB
Operating system: Debian 10
Browser + version: FF 92.0
Expected behavior:
If SLA is set up, the following fields should be populated:
first_response_diff_in_min
first_response_in_min
close_diff_in_min
close_in_min
Actual behavior:
Fields stayed empty, "last_contact_agent_at" and "closed_at" are well populated.
*
SLA settings are OK, within the good Groups and Ticket states. Calendar is also OK.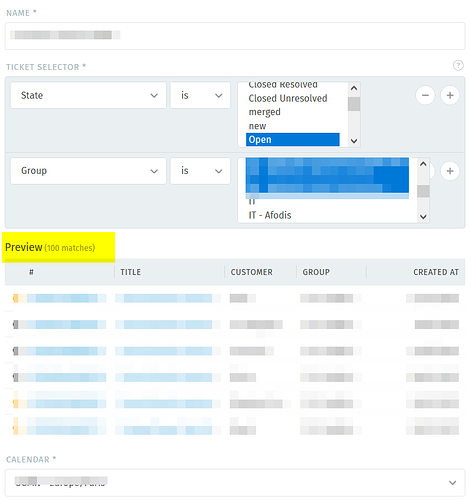 Any tracks ?
Thanks in advance,
Makss