Infos:
Used Zammad version: last
Used Zammad installation type: (source, package, docker-compose, …) pkg
Operating system: debian 10
Browser + version: FF
When an Agent reply to a ticket, I would like set as Owner this Agent.
To do that I made a trigger.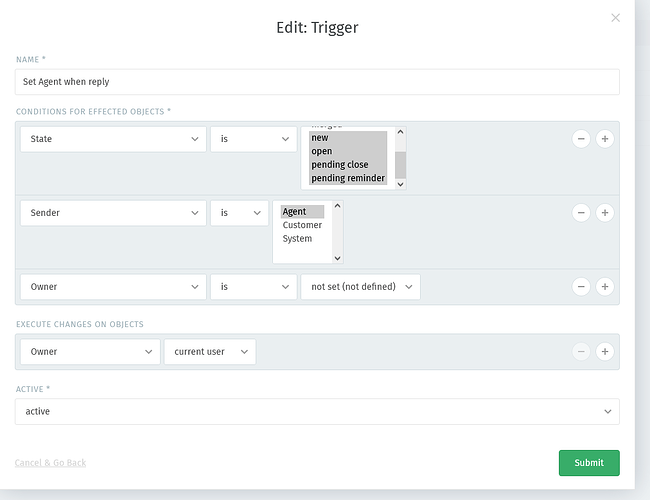 Thanks to this trigger, the Owner is the Agent who replied to the ticket the first.
But because this Trigger, "Updated by" is the system, display by "-"
Is it the good way to Own a ticket?