Infos:
Used Zammad version: Zammad Version 4.1.x
Used Zammad installation type: Repository from Zammad
Operating system: Linux Debian 10
Browser + version: Opera LVL2 (core: 73.0.3856.400)
Hello Community,
i am working actually for some month with zammd. The normal ticket usage works great for me, but i have a problem with the knowledgebase. I see in the manual that we have a option to create in a selfhosted zammad version a multi lingual knowledgebase. And in the manual it looks really easy to add a new language.


But in my version i cant found the Button. Is that a special function in the selfhosted version and i must activate that?
My Knowledgebase options: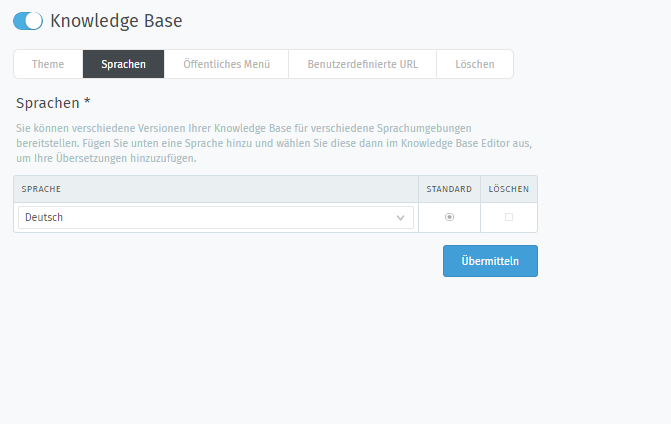 Zammad Manual: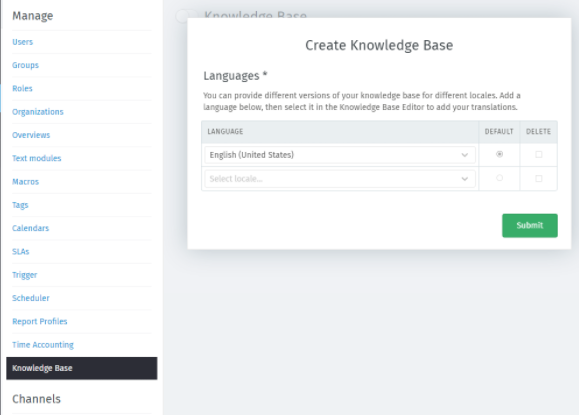 I try to delete the current knowledgebase and create a complete new, but it is the same situation.
I hope you have some ideas and tricks for me


Thanks a lot for your support.