Infos:
Used Zammad version: 5.0.x
Used Zammad installation type: (source, package, docker-compose, …) package
Operating system: Ubuntu 20
Browser + version: firefox 99.0.1
I noticed that some of my report profiles are missing data. I have a profile that selects all open tickets and a large number of tickets are missing. I created a new profile selecting state of open and a specific organization and I can see the tickets in the preview pane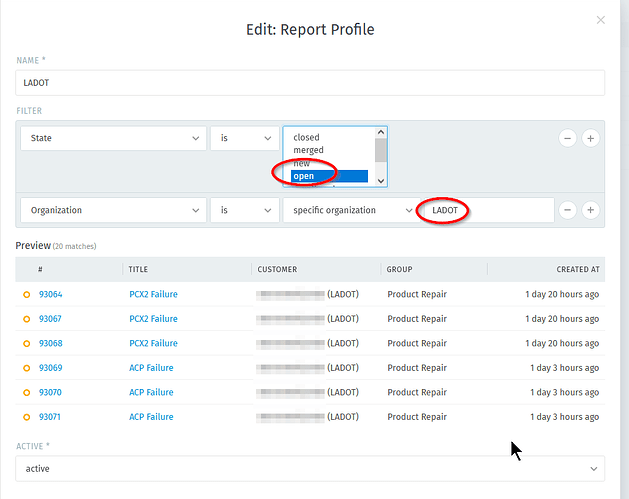 But when I go to the reporting menu and select that report profile that I just created, it is empty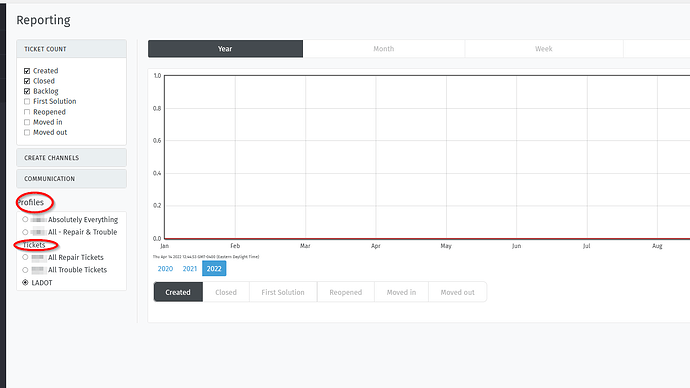 Am I doing something wrong and or how do I resolve this ?