Used Zammad version: 3.4 & 4.1
Used Zammad installation type: both source
Operating system: CentOS 8
Browser + version: Firefox 78.14.0esr
Expected behavior:
Show settings for roles as described in the documentation and in our live environment: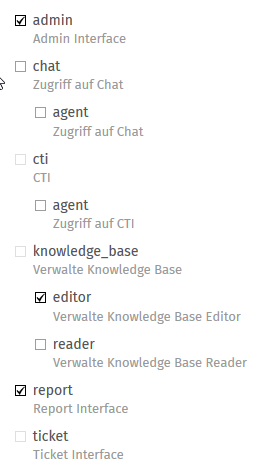 Actual behavior:
Settings seem bugged and are not showing all options (e.g. "report" is missing along with the icon in the lower left bar) while showing others twice (see chat and agent-permissions):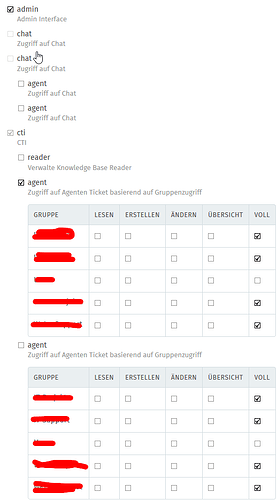 Steps to reproduce the behavior:
Created a backup in our live environment running on Centos 7 and Zammad version 3.4.
Setup a new Server running CentOS 8 and installed the newest zammad release 4.1.
Resored the backup and reinstalled Zammad (via "yum reinstall zammad") to fix some errors I found this solution to here in the forum.
Elasticsearch index has been rebuilt.
Tried this several times, always ending in the result as described above.