Infos:
Used Zammad version: 2.7.0
Installation method (source, package, …): docker
Operating system: macOS High Sierra
Database + version:
Elasticsearch version:
Browser + version: Google Chrome - Version 70.0.3538.110 (Official Build) (64-bit)
Expected behavior:
Should respect the default locale set in the settings.
Actual behavior:
When starting the application on getting start/login screen the application is coming as Czech, should not come with the default language or language of the browser?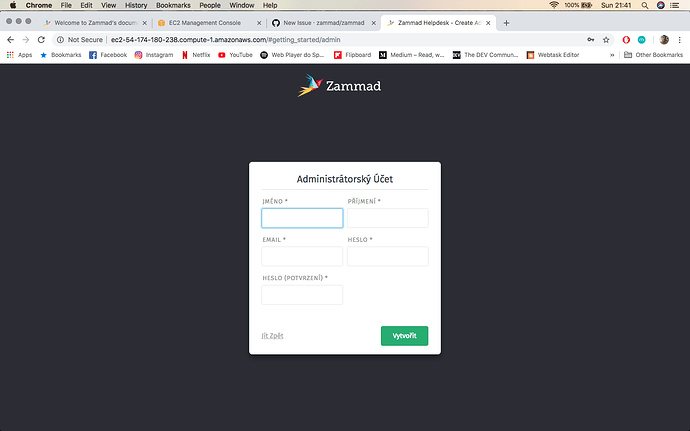 Steps to reproduce the behavior:
Run command: docker container run -ti -d --name zammad -p 80:80 zammad/zammad

Do the getting start.
I'm new to Zammad, am I missing something? I would like to implement it in the company where i work. Can you help me?
@thorsteneckel
Yes I'm sure this is a bug and no feature request or a general question.