Hi,
we receive a lot of messages by email that are sent through an onsite messaging system by the marketplace. These marketplaces are sites like ebay, amazon, kaufland, metro etc.
For various reason they won't let their customers directly contact us as a seller. In most cases the marketplace has some kind of messaging system where both parties can communicate. The message sent through this system is forwarded by email and when you reply to this email, it will automatically pick up your answer to display in the message thread and also notify the other party of the reply.
To make this work for ebay, it is necessary to enable the option "Email - full quote" as the "message id" ebay uses, is at the bottom of the email. Without a full quote, ebay does not know to which ticket/message thread the reply belongs.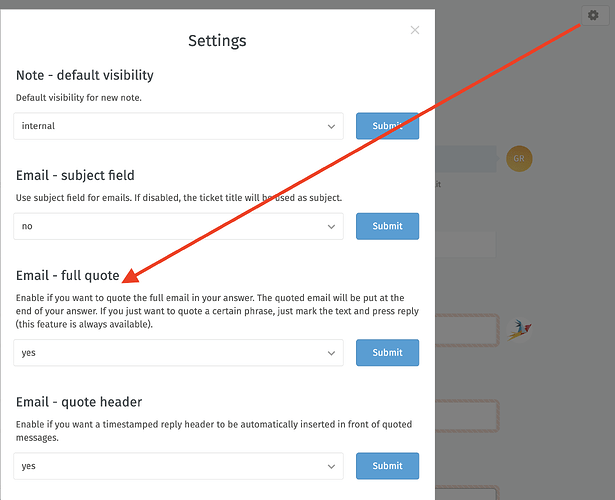 Also in almost every case the sender has the same email adress. Something like seller-answers@amazon.de or kundenservice@kaufland-online.de etc.
For kaufland it is getting a bit complicated now. The message from the buyer has 3 different "IDs" in the subject line. See attached image. It shows:
Ticket-Ref (MKDZ68W…)
some other number (0011110…)
Order ID (MD3…)

But the subject lines of these messages are still different in a lot of cases. The first message says "ticket opened" in the subject line. Following email might have something like "New message" or "New document upload" in the subject line.
The problem is, that each message is opened as a separate ticket in Zammad as the subject line is not the same each time and a Zammad Ticket ID is missing in these incoming messages.
To prevent this from happening, we had hoped the "Additional follow-up detection" setting would help. But that didn't make any difference.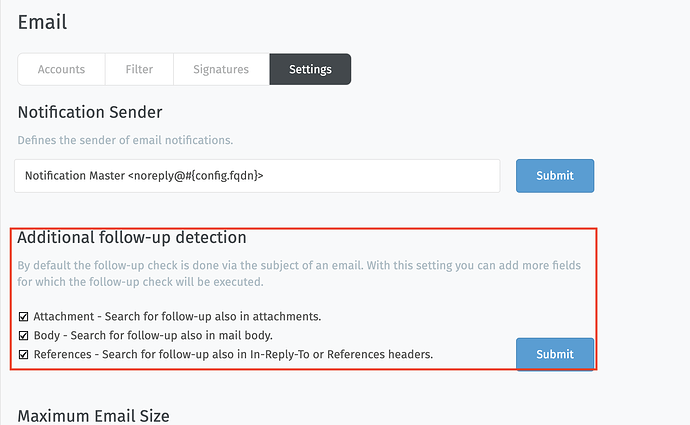 I hope someone has an idea how to fix this issue. Right now almost each new message of a buyer will create a new ticket in Zammad and it is a lot of additional effort to merge there tickets.
Any help is much appreciated. Thanks a lot for all you ideas!
Gijs