Hi,
overall our zammad runs smooth (6 active Agents ~200-500Tickets/day, 90% are beeing closed via triggers). One issue remains: overviews won't refresh any more. Even after I switched servers.
On the new server I installed zammad from package. The Elasticsearch server is on a different VM. I got another zammad VM (3 active agents), which runs just fine. I restored the data via zammad_restore.sh
I already took those measures:
zammad config:set WEB_CONCURRENCY=4

mount -t tmpfs -o size=8g tmpfs /opt/zammad/tmp

zammad run rails r 'p Delayed::Job.count' = 0
attached you'll find stats from the VM and inside the VM: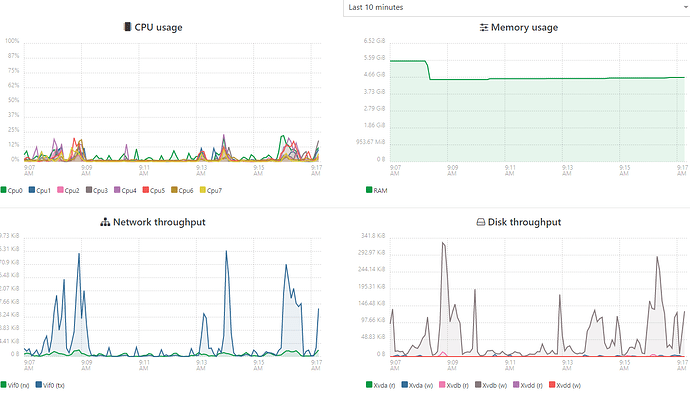 Used Zammad version:
Used Zammad installation source: package
Operating system: Ubuntu 18.04 LTS
Browser + version: any
Expected behavior:
refreshing the overwiew automatically
Actual behavior:
agents have to refresh the browser window
Steps to reproduce the behavior:
open ticket, close it - still on the "only open tickets" overview
What's my best line here?
Thanks!