Infos:
Used Zammad version: 5.2
Used Zammad installation type: (source, package, docker-compose, …)
Operating system: debian
Browser + version: chrome
Expected behavior:
When agents apply for "out of office", i want their replacement member to get notified via email about any tickets assigned to them.
Actual behavior:
*When agent apply "for out of office" and add their replacement during their leave, the replaced individual are not notified.
Steps to reproduce the behavior: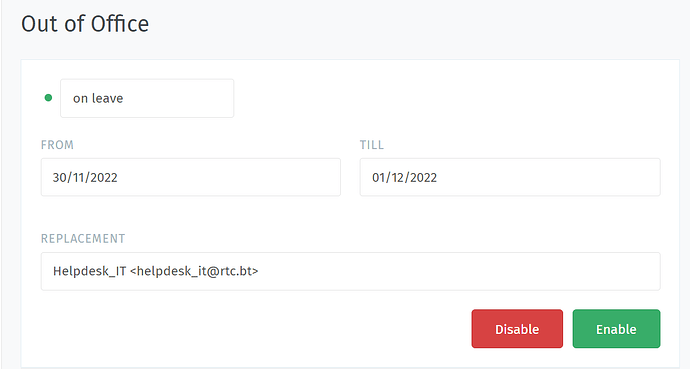 When i assign ticket to dorji gyeltshen, I want his replacement get notified about the ticket as well since he is the one to work on it.

How can i make this happen? Is it possible?