Infos:
Used Zammad version: 3.0.x
Used Zammad installation source:zammad-3.0.0-1561629709.c101f730.centos7.x86_64
Operating system: CentOS7
Browser + version: Firefox + Chrome (latest)
Expected behavior:
Connect Local Linux openldap DB.
Actual behavior: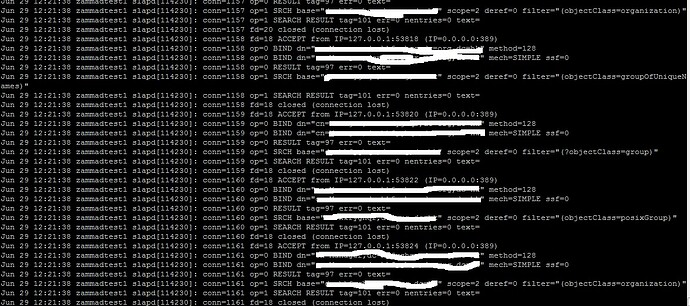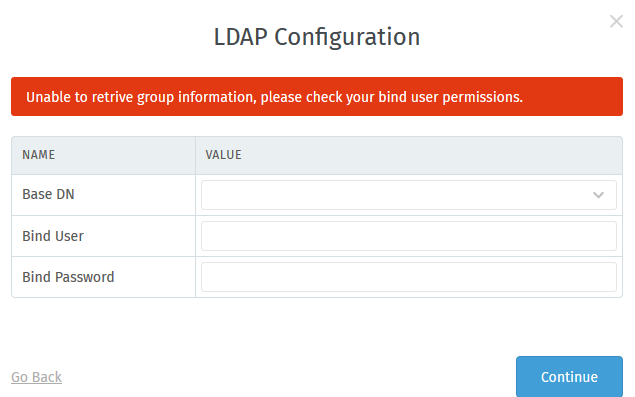 Steps to reproduce the behavior:
Able to connection LDAP server via CLI or LDAP admin tools
Connect LDAP via non SSL method. Using ldap://xxx.xxx.xxx.xxx
Please advise how to solve it.
Thanks!