Hello,
I have configured the email settings under /#channels/email and added an email which should send emails when a new ticket has been created, but unfortunately no emails are being sent. How can I test and send emails using commandline?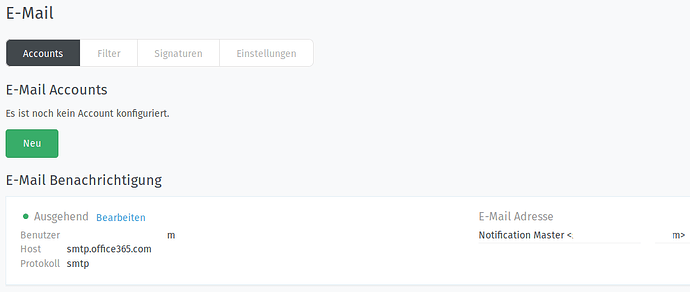 Used Zammad version: Installed: 2.4.0-1522901785.dea0f287.xenial

Used Zammad installation source: (source, package, …)
500 https://dl.packager.io/srv/deb/zammad/zammad/stable/ubuntu 16.04/main amd64 Packages

Operating system: ubuntu 16.04.4

Browser + version: FF59
Expected behavior:
Zammad sends an email when a new ticket is created.
Actual behavior:
No email is sent.
Error message:
StatusCode: 500
{"error":"No email address found for group '...'"}

Steps to reproduce the behavior: