Used Zammad version: 3.1
Used Zammad installation source: package
Operating system: Ubuntu 18.04
Browser + version: Chrome Version 76.0.3809.100 (Official Build) (64-bit)
Expected behavior: One user account being created.
Actual behavior: Many accounts being created.
Steps to reproduce the behavior: Unknown.
Being forthright I'm uncertain as to what is causing this issue. If it's something in our agents workflow we can do to avoid that would be perfect.
We are getting a slew, ~7 accounts created for some new users we make for our internal ticket system.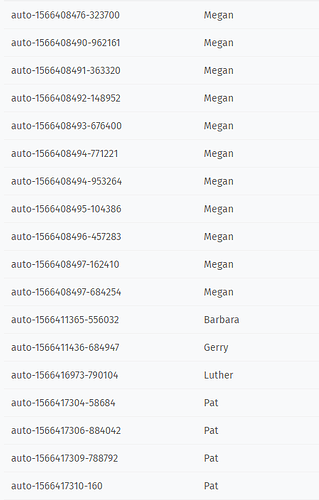 Our workflow is thus: We receive an email or phone call, and then log each one manually. Making the user as whoever called in for help. The actual user never logs in themselves to our system, only the agents.
If anyone has some advice of what we are doing incorrectly I would much appreciate it.
Thank you.