Infos:
Used Zammad version: 5.3.1
Used Zammad installation type: docker-compose
Operating system: ubuntu 22.04lts (lxc proxmox-container)
Browser + version: Brave and firefox (uptodate)
I tried to get the notification settings to work and always ended with a sender mail address not allowed error:


While I tried to fix that problem, I realized, that the senders address had the wrong domain (see entry in "E-Mail-Adresse"). My domain setting has a subdomain "helpdesk" configured in the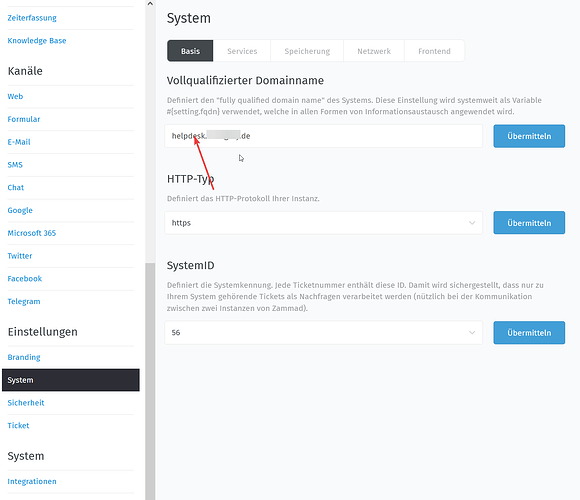 When I take out this subdomain, the senders address is pointing at the right domain (without the helpdesk subdomain in the Mailaddress). But the the generated links in the confirmation Emails and tickets-emails are also without the subdomain.
So what I urgendtly need to do is to make this notification work, in order to actually get started with zammad. I planed to "rollout" zammad to my customers and use it from now on, but with this error nothing gets sent to my clients