Infos:
Used Zammad version: 5.2.0-1656011622.80bf57c1.focal
Used Zammad installation type: (package)
Operating system: Ubuntu 20.04
Browser + version: Firefox 101+
Expected behavior:
LDAP Import job run itself into a loop-start.
Once import job is finished and deplay jobs are processed, LDAP import job starts again. This should repeat at one hour intervals.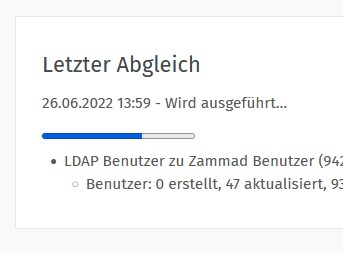 This also causes permanent load by backgroud workers.

Actual behavior:
LDAP Import Job works without pause.
Steps to reproduce the behavior:
I have tested this on freshly installed machine and believe the problem occurs in zammad 5.2.