Infos:
Used Zammad version: 5.2.1
Used Zammad installation type: Source
Operating system: Centos
Browser + version: Chrome - Version 99.0.4844.84 (Official Build) (64-bit)
Expected behavior:
When performing a search in KB search box, as each letter is entered the results start to get populated as expected. When you try to remove the text typed by pressing the "backspace" button by holding it down or one by one, it is expected the search results to eventually get completely removed from view.
Actual behavior:
When the "backspace" button is used to remove the search terms from the search box too quickly (either by holding down the "backspace" , search results end up not getting cleared.
Steps to reproduce the behavior: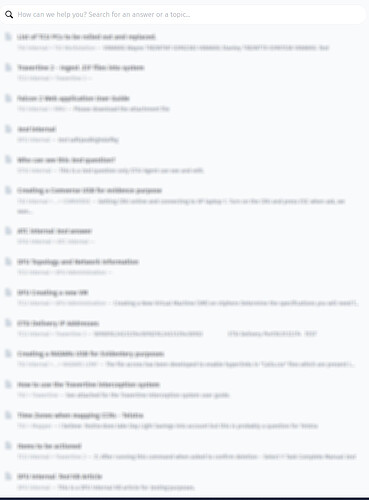 I didn't want to submit this as an issue until checking here first, but if I won't hear anything opposing it, I might go ahead and raise this as an issue on GitHub in the next couple days.