Hello everybody, i need help and i hope to find it here.
I opened two issues about this topic but they have been closed most recent issue
Could someone verify if this also happens in your environments, or if it is a problem only for our team?
Infos:
Used Zammad version: 5.1.1
Installation method (source, package, …): Source
Operating system: CentOS Linux release 7.6.1810 (Core)
Database + version: postgresql 9.6
Elasticsearch version: 7.9.1
Browser + version: doesn't matter
Expected behavior:
I expect that If i set a knowledge base category permission to "none" for a the default role "agent" and the answers visibility to "internal", the knowledge base answers that belongs to that category will be hidden from the knowledge base in-ticket search function "??" from the Agent prospective.
Actual behavior:
The answer is still visible in the in-ticket search function "??''.
Steps to reproduce the behavior:
As an Admin
Set Agent role permissions for the knowledge base to "reader"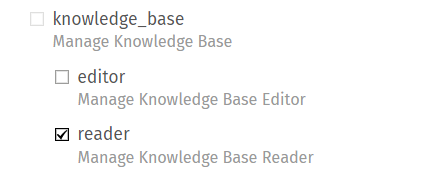 Set category permission for the role Agent to "None"

Set the answer visibility to "Internal"

Switch to an user with the Agent role.
Create a new ticket.
In the text area use the search function with the shortcut "??".
Search for the answer that should be hidden.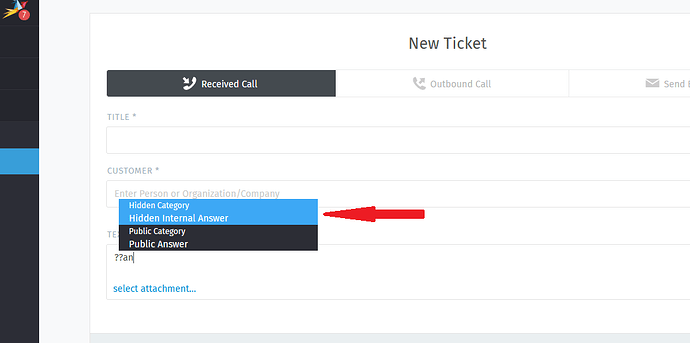 the hidden answer is still visibile.

log dev.log