Infos:
Used Zammad version: 6.0.0-1686030641.c4fbb542.jammy
Used Zammad installation type: package
Operating system: Ubuntu Jammy
Browser + version: Firefox 113.02
Expected behavior:
If a logo is Wide, it will be squeezed on Mobile Webapp. See screenshot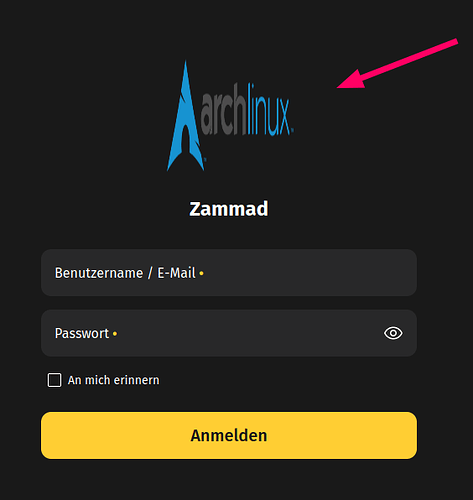 furthermore, on mobile app always connection underprediction message is shown although app is usable. following are logged. (I have adjusted proxy settings on Nginx as per instructions). could be because server has no FQDN, but I'm not sure.
Browser:
Firefox kann keine Verbindung zu dem Server unter wss://10.249.10.237/cable aufbauen. 2 action_cable.js:197:25
Die Verbindung zu wss://10.249.10.237/cable wurde unterbrochen, während die Seite geladen wurde. action_cable.js:197:25
Zammad Log:
I, [2023-06-07T07:24:20.991306#890-112600] INFO – : Completed 200 OK in 10ms (Views: 0.7ms | ActiveRecord: 0.8ms | Allocations: 8112)
I, [2023-06-07T07:24:21.001714#890-112040] INFO – : Started GET "/cable" for 10.128.133.65 at 2023-06-07 07:24:21 +0200
I, [2023-06-07T07:24:21.003853#890-112040] INFO – : Started GET "/cable/" [WebSocket] for 10.128.133.65 at 2023-06-07 07:24:21 +0200
E, [2023-06-07T07:24:21.003909#890-112040] ERROR – : Request origin not allowed: https://10.249.10.237
E, [2023-06-07T07:24:21.003945#890-112040] ERROR – : Failed to upgrade to WebSocket (REQUEST_METHOD: GET, HTTP_CONNECTION: Upgrade, HTTP_UPGRADE: websocket)
I, [2023-06-07T07:24:21.003986#890-112040] INFO – : Finished "/cable/" [WebSocket] for 10.128.133.65 at 2023-06-07 07:24:21 +0200
Steps to reproduce the behavior: