Hi,
it would be great if admins could control the visibility of the Merging Tickets feature globally and/or per group.
Globally as part of the /#settings/ticket admin section with a new tab called Merging where they can control it with a switch and define exceptions and a merging text.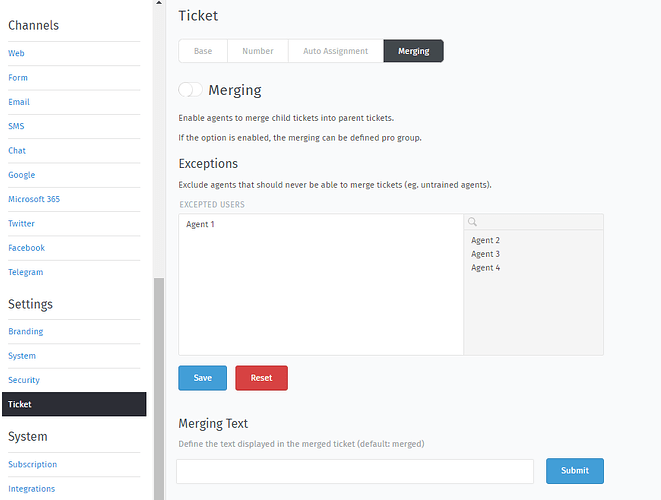 Per Group as part of the /#manage/groups admin section with a dropdown field only visible if globally active (see option above). The options should be active and inactive.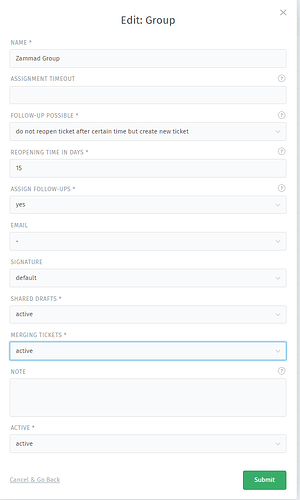 Reasons:
as the merging of Tickets is an advanced and irreversible feature misused by a lot of agents
some groups may have content that is critical and should never be merged or misused by merging into a wrong ticket
some groups may still need the merging options, even if others don't (control by group)
some agents cannot get it how to use merging tickets even though the group needs it (option to exclude agents from ever using it)
the current message "merged" displayed after the ticket has been merged is not enough descriptive (option to write a custom message in order to solve the Notiz bei Ticketzusammenfassung zu dürftig · Issue #832 · zammad/zammad (github.com))
Sorry if I defined the feature request wrong, it's my first one.
Best regards,
Mario