Hi community
Used Zammad version: 2.9
Used Zammad installation source: (source, package, …) DEB
Operating system: Debian 8.11
Browser + version: actually Firefox
For example do not understand this:
I edit this task at 13.03 10:38
Scheduler task displays me a ticket a day before in the preview.
The datetime object "termin" of the ticket is more as 8h in the past
Then I tested it on the free trial vision (https://zammad.com/getting-started [same Version])
but here works the condition as expected
Why displays the preview this ticket "Test Termin 12.03 17:00"?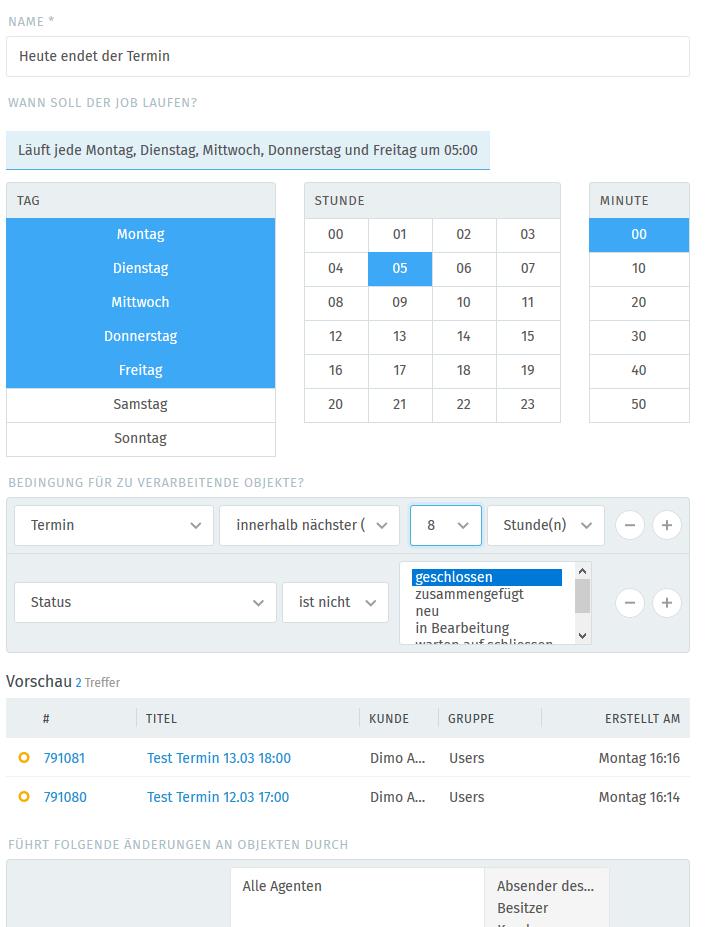 So I do not understand why my installation work not as expected!!!
Who has an idea?