Used Zammad version: 5.0.3
Used Zammad installation type: package on Debian 11
I am trying to set up the email connection to the ticket@company.de inbox and get an error message "-ERR Command is not valid in this state.".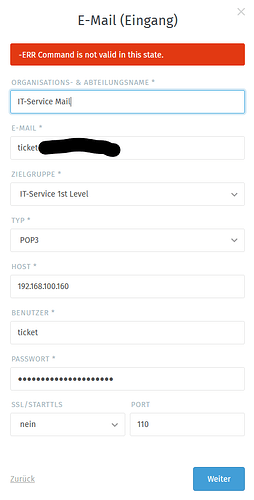 I do not know what this error message is trying to tell me. Did anybody else get this when trying to connect to an Exchange 2016 server and has some guidance to offer on this case?