Used Zammad version: 4.1
Used Zammad installation type: source
Operating system: Linux
Browser + version: Opera 77.0.4054.64
Expected behavior:
Hi, we are receiving mails from a call-centre with this data (some data blurred due privacy

)
Is it possible to take out the mailaddress, house address, location etc and automatic filter it to objects?
Everytime it is the same mail, only different data. So no changes in the basic text.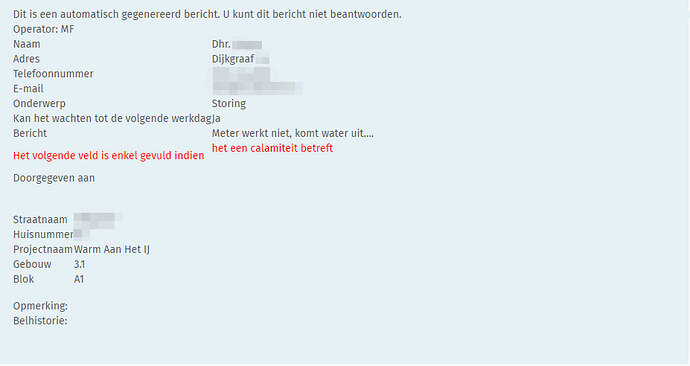 Steps to reproduce the behavior:
Already searching for a bit, but maybe someone already know how to fix this?