Infos:
Used Zammad version: 5.2
Used Zammad installation type: (source, package, docker-compose, …)
Operating system: debian
Browser + version: chrome
Expected behavior:
Ticket creation timing is shown the same when that ticket is accessed on different desktops
Actual behavior:
Unfortunately, the ticket creation timing is shown differently on different desktops.
Steps to reproduce the behavior:
I created a ticket from my desktop but when I opened that ticket from my mobile, it shows that, that particular ticket has been created 2 minutes ago. This is because my mobile time is 2 minutes ahead of desktop time. So, it seems that zammad is reading the system time instead of server time.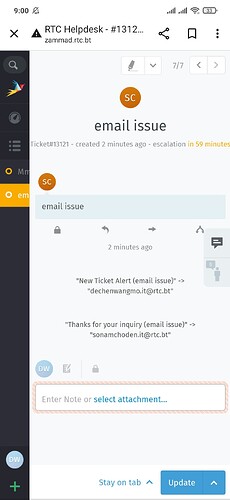 Can anyone help me how can i sync.