Used Zammad version: 5.1
Used Zammad installation type: (source, package, docker-compose, …) source
Operating system: Ubuntu 20.04
Browser + version: Firefox, Chrome
Expected behavior:
correct Date shown in the overviews and tickets
Actual behavior:
After restoring the backup to an other system we dont see the correct dates older than a week. Tickets younger than a week were shown correctly, all other dates are only shortcutted in "DatuX" were X is the number of the month, the ticket was created… With mouseover events the correct Date is shown in a ToolTip, so the dates are stored correctly in the database.
in the Overview: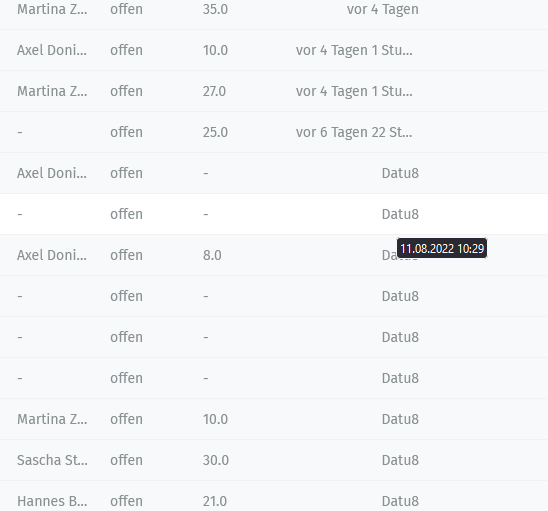 in Tickets: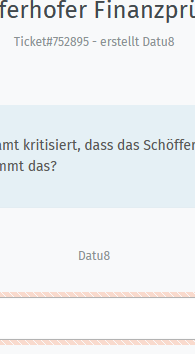 in knowledgebase: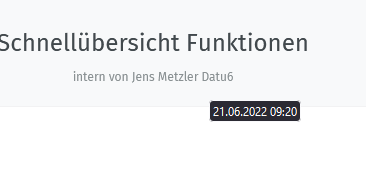 Steps to reproduce the behavior:
restoring a Backup to a new installed Linux maschine…
Where can i look to fix this behaviour?
Greetings
Virtex